Who is the Volkshochschule Krems?
The Volkshochschule Krems is an independent adult education institute, whose status as a non-profit organisation is laid down in its statutes. It is a place where different generations can encounter one another – a centre for further education located in the heart of the old town of Krems/Austria. Founded in 1949, the VHS Krems is a member of the Association of Lower Austrian Adult Education Institutes (www.vhs-noe.at). In 2016, the VHS Krems celebrated its 60th anniversary, in the presence of President Heinz Fischer (the former President of the Republic of Austria).
We offer about 450 courses and seminars per year, focusing particularly on fields such as languages, IT, relaxation, sport and creative subjects. We have some 3,000 students per year, whose learning is facilitated by about 100 course instructors. The organisational side is administered by four persons (2.5 FTEs).
More than three-quarters of our costs are paid for by revenue generated from course fees and entrance tickets. In order to be able to keep the prices of these within socially acceptable limits, we are also in receipt of government funding. For good reason, since adult education institutes perform a public service.
Our mission
We are an independent adult education institute, legally constituted as a registered association.
We profess a comprehensive concept of education, which places human beings and their personal development potential at the centre of its endeavours.
We are committed to openness. Respect, tolerance, and the personal development of every individual are the core values of our work.
The educational content of the courses which we offer is designed not only to aid people's personal development, but also to strengthen their readiness and ability to participate in their local democratic community, and further to help people to meet the constantly changing demands of both the world of work and society.
We place the undisputed importance of professional training – including certificates and qualifications – on an equal footing with our passionate commitment to public education. We wish to do justice to both aspects by providing an optimally varied range of educational courses.
We accord particular significance to the fact that our participants are able to achieve their specific learning goals in a pleasant, collaborative learning atmosphere where the latest methodological and didactical approaches are applied.
We wish to encourage people to learn. New and diverse forms of learning determine what happens in our courses. As far as the content, pace and form of learning are concerned, we orient ourselves to the needs of our participants.
VHS Krems – Be the first to learn!
We will be glad to answer your questions or respond to enquiries about e.g. co-operations or other topics. To contact us, click here. For general inquiries: info@vhs-krems.at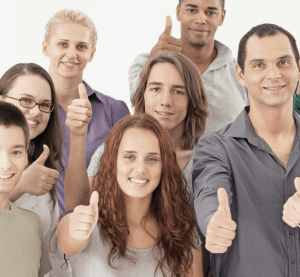 Übersetzung ins Englische: Peter Waugh